Lecture 19
Preservation Scanner (PreScan)
by Yannis Tzitzikas, Yannis Marketakis (FORTH - Heraklion, Crete)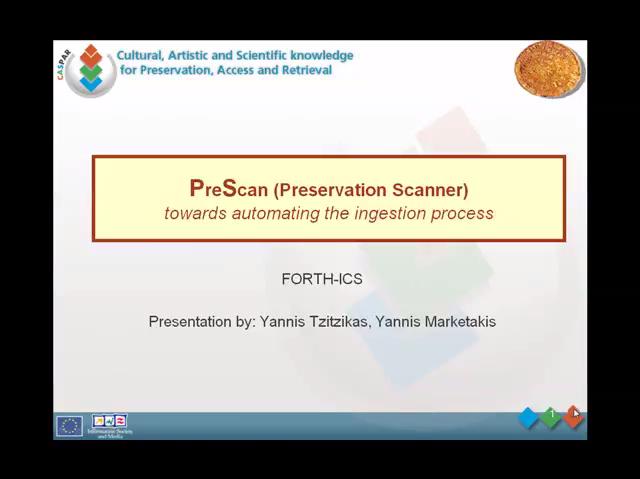 The Preservation Scanner is a tool which has been developed in order to automate the process of creation and maintenance of metadata as much as possible.
It consists of four components: the Scanner, which is responsible for scanning the file system; the Extractor that extracts the embedded metadata of the scanned file; the Controller, responsible for the entire process, and the Repository Manager in charge of storing and managing the metadata records of digital files.
This presentation describes the motivation, background, architecture, components and features of this tool, and also makes a comparison with other similar tools, and some possible future extensions of it.
Its working and use are shown in a demo at the end of the speech.